WebHomeListing.com Service Area
FMLS, MLS & GAMLS Coverage
Our Coverage Areas
We are based in Lawrenceville, Georgia, serving the Atlanta real estate market area, which is served by two very large Multiple Listing Service (MLS) Companies.
Georgia MLS (GAMLS) serves 44 Georgia Counties and First MLS (FMLS) serves 21 Greater Atlanta and North Georgia Counties.
The GAMLS alone has over 2,700 member offices, over 35,000 active real estate agents and about 100,000 active listings. GAMLS has listings in 140 of Georgia's 159 Counties and GAMLS is the primary MLS in 44 Georgia Counties and Lee and Randolf Counties in Alabama.
The 21 Counties served by FMLS are: (These 21 Counties are included in the GAMLS coverage):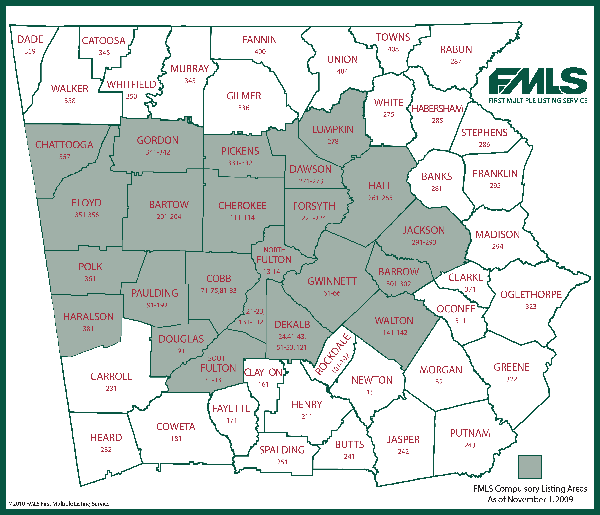 Start Saving Now
Ready to start saving money on listing your home for sale or finding that perfect home?
Have A Question?
Click below to go to our simple and fast contact form. We respond within 48 hours.